What They've Said About
Dan
Dan was very easy to work with , fun, and funny. Our organization would recommend him for your event, we had a GREAT time!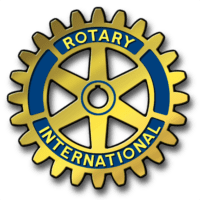 Nate Heffron
Ishpeming Rotary Club
We contacted Dan a couple of months prior to our event and couldn't have been more pleased with his comments and suggestions for our event. This was our first time organizing this type of event and we knew what we kind of wanted and Dan made sure we got everything we wanted at a price we thought we could afford. Dan Deibert was fantastic! He had the crowd engaged and laughing and crying at the same time. We had a photographer there from a local paper who ended up staying for the entire event because she was enjoying herself so much.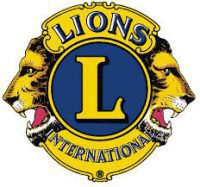 Pat Gallagher
Lake Villa Township Lions Club, Lake Villa, IL
I've had numerous people tell me that this year's holiday party was the best we have had in years thanks to you! Everyone had a great time, you were able to connect to multiple people and create a fun evening. We appreciated your entertainment and was great comic relief from the hustle and bustle of our day to day lives. Attendees said they could have listened to you for hours on end.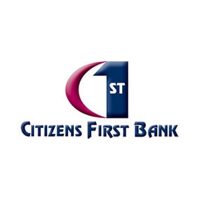 Ashley Streed
Citizens First Bank, Clinton, IA
We had Dan as our entertainer at our annual Christmas Party with 100 in attendance. I was a little leary at first, not knowing how a comedian would go over with them as there were so many different ages and personalities. Well, I needn't have worried at all! Dan was a huge hit at our party and brought tears to most everyone throughout the evening. He was genuinely a funny guy! Thanks so much Dan for a great evening!
Dawna McCabe
We had our annual staff meeting this month and were looking for some entertainment to have after dinner. We reached out to Dan because he looked like a great fit for us. He kept in contact with me leading up to the night and made the process easy.
We didn't have the best room set up for Dan but that didn't matter. Dan did an amazing job and had us laughing from start to end. I will definitely look into using Dan in the future and have no doubt he would be great for any event.
Erik
BNSF Railway
Hey Dan,
Thanks for a great show! Everyone that has talked to me has had nothing but good remarks about your show. I know it is hard to have a show that is pleasing to a wide variety that we have, but you were able to do that flawlessly.
Matt Powers, Deputy Chief of Training and Safety
Hiawatha Fire Department, Hiawatha, IA
The work with Dan Deibert was excellent. We were looking for something different for our awards banquet and we found it. Mr. Deibert had everyone rolling in their seats. One of our member's husbands stated that his wife never laughs and the program made her do it. Everyone is stating how excellent it was.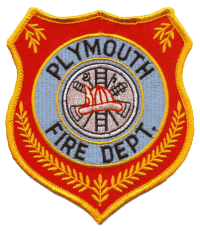 Rory Beebe
Plymouth, WI Fire Department
Mr. Deibert was excellent at communicating with us before the event. He was accommodating to our schedule and was well received by the audience. We had a group of 250 and his performance was able to relate to the entire crowd and kept us all entertained the entire set. I have had numerous comments that this was the best event that we have had in over 15 years.
Dana Benning
Independence Motor Speedway, Independence, IA
Dan was the entertainment for our School of Nursing alumni reunion. His audience ranged from ages 22-87 and it was no small feat ensuring that everyone was able to laugh and relax without being offensive. He was also extremely professional in all of our interactions, kept open communication channels with our office, and made the effort to 'dress the part' by wearing our school colors. It was clear he put thought into individualizing content especially for our participants. Having had a previous bad experience with a different comedian, I was very pleased with Dan and would certainly recommend him to my colleagues planning similar events.
Kristi Robinia
School of Nursing, Northern Michigan University
Thank you Dan for a terrific performance at our Chamber Annual Meeting. Your performance brought tears to many peoples' eyes as we were laughing so hard! You are one that the audience will definitely remember! Thanks again for being so easy to work with.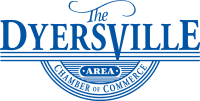 Karla Thompson, Executive Director
Dyersville Area Chamber of Commerce
Dan was family friendly and put on a great show! He was the first comedian we've ever had and we would 100% do it again. He worked right through rain, a bad mic, and still made everyone laugh . Thank you Dan for a fun evening.
Cheryl McCoy - event coordinator
We had Dan entertain at our Solid Waste Conference and everyone had a really great time. We laughed and our group was fully engaged throughout the event. I would highly recommend him to any corporate event. He kept it professional and still everyone had a great time.
Lori Dicks
ISOSWO
We hired Dan for a company outing. Dan was hilarious and had everyone laughing throughout his entire performance. I received multiple compliments for him after the show, and many asked "where did you find him?". Dan was very professional throughout the whole process of setting up the event and finalizing the booking. I would for sure have him again at another outing, and would definitely recommend him to a friend!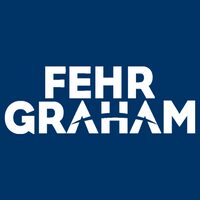 Dana Smith
Fehr Graham Engineering, Freeport, IL
Dan was the closing keynote for our annual convention, which included a lot of attendees as well as exhibitors.  He did a great job engaging the audience closing our event out on a high note.  Dan was easy to coordinate with both leading up to the event and on the day of his presentation.
Jason Culotta
Midwest Food Products Association
We recently held an employee event for our Managers and Tire Technicians. Leading up to this event, and working with Dan scheduling and communication process was smooth and seamless.
He presented a great show, that our employees really enjoyed. We would recommend him to all who have a corporate type event to their entertainment.
Vickie Anderson
Dan arrived at Hotel Grinnell the night before his performance, in the middle of a snowstorm. During his stay, he did his homework. He got to know the hotel and ballroom (where he performed), talked with guests and staff, and walked around town the next day. As a result, he gave a performance that resonated with the audience, kept them engaged and laughing, and inspired participation! Dan was on his game the entire hour, plus! He was very well received and gets a grade of A+ from Hotel Grinnell.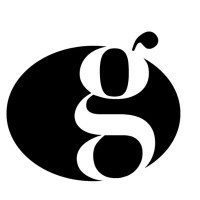 Lisa Jaworski
Hotel Grinnell, Grinnell, IA
We own a local Movie Theatre, but decided to try some live acts.. and went with comedy first. Dan was our first comedy act and such a success that as the crowd exited the theater, they wanted to know when we would bring him back. I'm happy to say… we plan to bring Dan Back soon.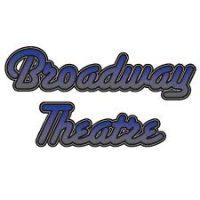 Dave Fleegal, Owner
Broadway Theater, Medford, WI